Fairfax City Property Management
Let us manage your Fairfax City rental property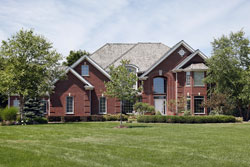 Our Fairfax City Property Management company can handle all of your management needs. We focus on maintaining your property until you return or sell. It's our guiding principle and we employ many tools and services to help you achieve your goals. As your property manager we oversee the process of securing qualified tenants, managing your property and complete accounting for all income and expenses.
We offer several affordable plans for property management delivering three levels of service. Our A La Carte base level plan is designed for investors looking for some guidance and to have professional management resources at their disposal -but only when needed. Our Turn-Key program is our ultimate service plan which includes all of our services bundled into one affordable monthly fee. If you need something in-between we offer an affordable Flat Fee program which includes most of our services and discounts on leasing not available with the A La Carte plan.
Fairfax City Area Information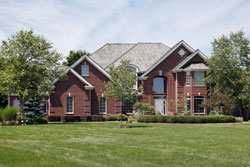 The city gets its name from Thomas Fairfax, 6th Lord Fairfax of Cameron, who was awarded five million acres in land located in Northern Virginia by King Charles. The area the City of Fairfax now encompasses was settled in the early 18th century by farmers from Virginia's Tidewater region.
The town was established as the Town of Providence by an act of the state legislature in 1805. It was officially renamed the Town of Fairfax in 1874, and became an independent city in 1961 (upon which it acquired its current name, the City of Fairfax).
The former Fairfax County Courthouse is the oldest and most historic building in Fairfax. The first Fairfax courthouse was established in 1742 near present-day Tyson's Corner, and is the namesake for Old Courthouse Road. It intersects with Gallows Road, which today is a major commuter route, but at the time was the road where condemned prisoners were led to the gallows at the old courthouse. In 1752, the courthouse was moved to Alexandria, which offered to build the new courthouse at their own expense. (The reason the courthouse was moved from the Tyson's Corner location was because of "Indian hostilities" as noted on the stone marker at the northwest corner of Gallows Road and Route 123.) The courthouse operated there until 1790, when Virginia ceded the land where the courthouse was located for the creation of Washington, DC. The General Assembly specified that the new courthouse should be located in the center of the county, and was established at the corner of Old Little River Turnpike (now Main Street) and Ox Road (now Chain Bridge Road) on land donated by town founder Richard Ratcliffe. The courthouse changed hands repeatedly during the civil war, and the first officer casualty, John Quincy Marr, occurred on the grounds. Source From Wikipedia