Text Size: A A A
Northern Virginia/Washington D.C. Residential Property Owners: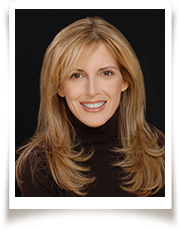 Christine Vincent
Vice President of Business Development
As a property owner in the Northern Virginia/Washington, D.C. area, you probably have questions when it comes to renting your property and finding a property management firm that fits your needs.
Common property owner questions include:
How much can I expect to receive in rent?
When is the best time of year to rent my property?
Where are your managed properties located?
What will I need to do to get my property in 'rent ready' condition?
Whom will I be interacting with at Circle Property Management?
---
---
At Circle Property Management, we pride ourselves in the long-term relationships we've built with our clients by answering their questions honestly and guiding them to make informed management decisions.
Complete and submit the form from the link below for a no-obligation 15-minute consultation with Christine Vincent, our Vice President of Business Development.
She will provide you with an analysis of your property and answer pertinent questions that you may have.
Complimentary Rental Analysis Form