Text Size: A A A
Military, Department of Defense & Homeland Security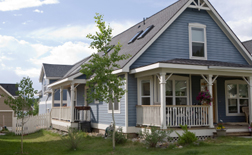 We understand the special requirements when you are military, DOD or DHS and offer several programs to manage your investment while you are away. If you are being relocated, we have the expertise to work with you or your Relocation Service provider.
DOD State Department Program
Military Service Discount Program
It's easy to qualify for our discounted property management service plan. If you're active duty or retired you qualify for a discount on our affordable Turn-Key Management Plan which has all of our services bundled into one affordable monthly fee. It's our worry free program!
Why do we offer a discount?
Its really quite simple. It's our experience when working with clients who often relocate as part of their professional life that we find these relationships work quite smoothly. It's our similar objectives to finding quality tenants and maintenance of the property which creates a quality relationship - in turn costing us less.
Military, DOD
Whether you're being deployed or about to transfer out of the Washington area we can support your property during your absence. With one of our affordable management programs we can manage your home and/or provide leasing services during your absence. We have three different programs available offering flexibility for our military clients.
Department Of Homeland Security (DHS)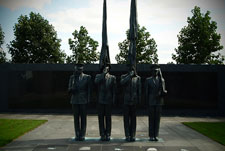 When you transfer with the Department Of Homeland Security it's often with government sponsored relocation benefits which may cover your first year's management and leasing fees. We gladly work with your Relocation Service provider and we're familiar with the federal forms and policies which will streamline the process - saving you time and headaches.
Relocation with DHS does require the Property Manager to accept a Flat Fee for leasing and property management fees. We comply with these regulations and have met all the federal registration requirements.
DUNS # 078560534
Inquire About Our Services
---
Benefits of using Circle Property Management
Tenant Screening
Tenant Security Deposits
Collections
Monthly Reporting
Online Owner Portal
Property Inspections
Maintenance & Repairs
Regular Communication
Lease Preparation
Accounting
Tax Forms
Electronic Payments
Online Tenant Portal
Emergencies
Maintenance Specials
Rent Increases
---
What We Do As Your Property Manager

We handle all your accounting as well as records for your property repairs. We supply your financial reporting documents with one easy report to simplify your tax filing. Our easy to use portal is always available to review your account 24/7.

As your manager we will work hard to preserve your maintenance dollars. We triage every incoming-call to validate the need for service and offer solutions to your tenants so they can make simple repairs on their own. With our soft-touch maintenance reminder program we improve property performance. We use licensed and insured contractors with long term contracts for best pricing.

We market your property through the MLS and all major web portals. (over 120 websites) We take calls; show your property to perspective tenants and accurately screen your tenants prior to the preparation of the Lease.

Tenant relations is one of our strengths, we use proprietary software to softly touch your tenants with maintenance reminders, important seasonal reminders as well as tips to keep your property in optimal condition. We also handle all the coordination for repairs and property showings.

As a licensed real estate broker you can be assured we will properly execute the Lease documents associated with you account. We comply with state and local regulations and perform all the necessary inspections and addendum's.

As you manager we will enforce the Lease, collect the rent and tackle any challenges to payments or maintenance of your property. In the unlikely event of an eviction, we process the eviction through the courts.
---
Services Provided by Circle Property Management
Condominium Management
Townhouse Management
Full Service Leasing & Tenant Placement
Light Commercial Management
Single Family Home Management
Quarterly Maintenance Specials
Tenant Screening with Background Checks
CAM Fee oversight & Management
---
Testimonials
Areas We Serve