Palisades Property Management
Let us manage your Palisades rental property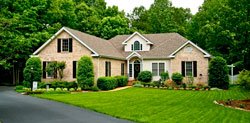 Our Palisades Property Management company can handle all of your management needs. We focus on maintaining your property until you return or sell. It's our guiding principle and we employ many tools and services to help you achieve your goals. As your property manager we oversee the process of securing qualified tenants, managing your property and complete accounting for all income and expenses.
We offer several affordable plans for property management delivering three levels of service. Our A La Carte base level plan is designed for investors looking for some guidance and to have professional management resources at their disposal -but only when needed. Our Turn-Key program is our ultimate service plan which includes all of our services bundled into one affordable monthly fee. If you need something in-between we offer an affordable Flat Fee program which includes most of our services and discounts on leasing not available with the A La Carte plan.
Serving throughout Northern VA and DC
Benefits of Having a Property Manager in Palisades
Do you own a rental property in Palisades? If so, consider employing the help of a professional property management company. The benefits of having a property manager include:
Experience screening tenants. You might be new at finding the right tenants, but experienced property managers in Palisades know exactly what to look for. Their experience increases the likelihood of having higher quality tenants and fewer problems.
Fewer vacancies. Thanks to a better screening process, the likelihood that you'll need to evict tenants is lower. This means you won't need to wait around to fill your unit again and can instead enjoy being a landlord.
Make the most of your investment. When your rental property in Palisades is taken care of, you'll be able to make the most of your investment with long-term tenants, proper maintenance, and effective management of the property.
Consider having Circle Property Management take care of your rental property and increase the return on your investment!