Vienna Property Management
Let us manage your Vienna rental property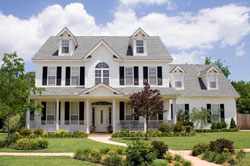 Our Vienna Property Management company can handle all of your management needs. We focus on maintaining your property until you return or sell. It's our guiding principle and we employ many tools and services to help you achieve your goals. As your property manager we oversee the process of securing qualified tenants, managing your property and complete accounting for all income and expenses.
We offer several affordable plans for property management delivering three levels of service. Our A La Carte base level plan is designed for investors looking for some guidance and to have professional management resources at their disposal -but only when needed. Our Turn-Key program is our ultimate service plan which includes all of our services bundled into one affordable monthly fee. If you need something in-between we offer an affordable Flat Fee program which includes most of our services and discounts on leasing not available with the A La Carte plan.
Serving throughout Northern VA and DC
How to Get Along with Your Tenants as a Property Manager in Vienna
Being a landlord in Vienna has its challenges. One of these challenges is getting along with your tenants and establishing a good rapport. Here are some important things to keep in mind when building relationships with your tenants!
Be clear when communicating. Don't use clichés, always speak clearly, and say exactly what you mean. Your tenants will appreciate your clear and honest communication and it'll make handling your responsibilities easier.
Treat your relationship like a business. Your rental property isn't a hobby. It's a business. You don't have to like your tenants, but you do need to respect them and do your job to make money.
Be fair. Part of being a landlord is being fair, not necessarily being nice. You can be kind yet fair to your tenants. Avoid being overly friendly, as this may muddle boundaries and give the wrong impression about your relationship.

Are you a property manager in Vienna? To sidestep these challenges, have Circle Property Management handle your investment property!

Vienna Area Information

Non-native settlement in the region dates to ca. 1740. In 1754, prominent soldier and land owner Colonel Charles Broadwater settled within the town boundaries. Broadwater's son-in-law, John Hunter built the first recorded house there in 1767, naming it Ayr Hill (recalling his birthplace, Ayr, Scotland.) That name was subsequently applied to the tiny, developing community. The name of the town was changed in the 1850s, when a doctor named William Hendrick settled there on the condition that the town would rename itself after his hometown, Vienna, New York.

On June 17, 1861 a relatively minor but widely noted military engagement occurred there, the Battle of Vienna, one of the earliest armed clashes of the Civil War. A would-be Union occupation unit under Brig. Gen. Robert C. Schenck approached Vienna from the east by train but was ambushed and forced to retreat by a superior Confederate force led by Colonel Maxcy Gregg. Source From Wikipedia