McLean Property Management
Let us manage your McLean rental property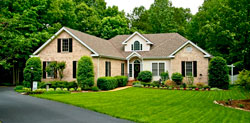 Our McLean Property Management company can handle all of your management needs. We focus on maintaining your property until you return or sell. It's our guiding principle and we employ many tools and services to help you achieve your goals. As your property manager we oversee the process of securing qualified tenants, managing your property and complete accounting for all income and expenses.
We offer several affordable plans for property management delivering three levels of service. Our A La Carte base level plan is designed for investors looking for some guidance and to have professional management resources at their disposal -but only when needed. Our Turn-Key program is our ultimate service plan which includes all of our services bundled into one affordable monthly fee. If you need something in-between we offer an affordable Flat Fee program which includes most of our services and discounts on leasing not available with the A La Carte plan.
Serving throughout Northern VA and DC
How to Take Great Photos of Your Rental Property as a Landlord in McLean
Including pictures on your rental property ad is a must! Here are a few guidelines for getting some appealing photos of your space.
Take pictures of every room. Tenants will like knowing they're getting to see everything you have to offer and it'll increase their chances of contacting you for an in-person look.
Don't forget outdoor spaces. If you have an outdoor space, flaunt it! Things to consider including are the parking space, a deck or patio, a fenced-in yard or garden.
Keep things neat. It can be challenging to take photos if you currently have tenants, but you can ask them to prepare for you to take pictures. The neater and cleaner the space, the more it appeals!
Of course, you can hire a professional photographer, but with your camera (or phone) and the right lighting, you can capture the space to intrigue prospective tenants!
McLean Area Information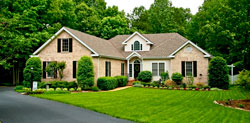 The community received its name from John Roll McLean, the former publisher and owner of The Washington Post, who, with Stephen Benton Elkins and French aristocrat Jean-Pierre Guenard, built in 1906 the electrified Great Falls and Old Dominion Railway (later the Washington and Old Dominion Railway), which connected the area with Washington, D.C. McLean named a railroad station costing $1,500, of which $500 was raised locally, after himself where the rail line (traveling on the present route of Old Dominion Drive) crossed the old Chain Bridge Road. The community itself was founded in 1910, when the communities of Lewinsville and Langley merged. Source From Wikipedia