Text Size: A A A
Palisades Property Management
Let Us Manage Your Palisades Rental Property
Our Palisades Property Management company can handle all of your management needs. We focus on maintaining your property until you return or sell. It's our guiding principle and we employ many tools and services to help you achieve your goals. As your property manager we oversee the process of securing qualified tenants, managing your property and complete accounting for all income and expenses.
Questions to Ask When Selecting a Property Management Company
We offer several affordable plans for property management delivering three levels of service. Our A La Carte base level plan is designed for investors looking for some guidance and to have professional management resources at their disposal - but only when needed. Our Turn-Key program is our ultimate service plan which includes all of our services bundled into one affordable monthly fee. If you need something in-between we offer an affordable Flat Fee program which includes most of our services and discounts on leasing not available with the A La Carte plan.
Serving throughout Northern VA and DC
"Eric's straightforward, honest, and thorough approach has been a godsend for my investment property. He goes the extra mile to accommodate his clients and has come through for me on every occasion. I recommend his services to anyone who needs a reliable property management team in the area."
- Darren, Palisades, VA

Inquire About Our Services
Don't Make These Mistakes with your Rental Property's Pet Policy in Palisades
It's not always easy to know what the proper protocol is surrounding pets when it comes to your rental property in Palisades. Don't make these mistakes when advertising for tenants or collecting the security deposit!
Don't say service animals aren't allowed. You're legally required to accommodate service animals under the Fair Housing Act (FHA).
Don't neglect to collect a pet fee. This should be collected along with the security deposit to repair any damage the animals may cause during their stay.
Don't forget to specify types of animals. You may choose to allow only dogs, or only cats, or only small pets such as rabbits and birds. It's up to you, or you may allow all!
Whether or not you choose to allow animals as a landlord in Palisades is up to you, just remember that service animals are always allowed!
---
Benefits of using Circle Property Management
Tenant Screening
Tenant Security Deposits
Collections
Monthly Reporting
Online Owner Portal
Property Inspections
Maintenance & Repairs
Regular Communication
Lease Preparation
Accounting
Tax Forms
Electronic Payments
Online Tenant Portal
Emergencies
Maintenance Specials
Rent Increases
---
What We Do As Your Palisades Property Manager

We handle all your accounting as well as records for your property repairs. We supply your financial reporting documents with one easy report to simplify your tax filing. Our easy to use portal is always available to review your account 24/7.

As your manager we will work hard to preserve your maintenance dollars. We triage every incoming-call to validate the need for service and offer solutions to your tenants so they can make simple repairs on their own. With our soft-touch maintenance reminder program we improve property performance. We use licensed and insured contractors with long term contracts for best pricing.

We market your property through the MLS and all major web portals. (over 120 websites) We take calls; show your property to perspective tenants and accurately screen your tenants prior to the preparation of the Lease.

Tenant relations is one of our strengths, we use proprietary software to softly touch your tenants with maintenance reminders, important seasonal reminders as well as tips to keep your property in optimal condition. We also handle all the coordination for repairs and property showings.

As a licensed real estate broker you can be assured we will properly execute the Lease documents associated with you account. We comply with state and local regulations and perform all the necessary inspections and addendum's.

As you manager we will enforce the Lease, collect the rent and tackle any challenges to payments or maintenance of your property. In the unlikely event of an eviction, we process the eviction through the courts.
---
Services Provided by Circle Property Management
Condominium Management
Townhouse Management
Full Service Leasing & Tenant Placement
Light Commercial Management
Single Family Home Management
Quarterly Maintenance Specials
Tenant Screening with Background Checks
CAM Fee oversight & Management
---
Testimonials
---
Palisades Area Information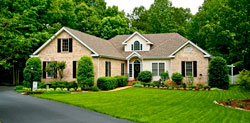 The Palisades, or simply Palisades, is a neighborhood in Washington, D.C., along the Potomac River, running roughly from the edge of the Georgetown University campus (at Foxhall Road) to the D.C.-Maryland boundary (near Dalecarlia Treatment Plant). MacArthur Boulevard (once called Conduit Road) is the main thoroughfare that passes through the Palisades.

In 1893, this subdivision was laid out by the Palisades Improvement Company. The Palisades had the Great Falls Electric Railway that ran from 36th and Prospect streets out to Glen Echo. The International Athletic Park and Amusement Company secured a large block of the Palisades and constructed a Bicycle Track and General Amusement Park, which opened on Decoration Day in 1896. Also encompassed within the Palisades is the neighborhood of Potomac Heights, which is bounded by Loughboro Road at the north end, Arizona Avenue at the south end and MacArthur Boulevard and the Potomac River.
Source From Wikipedia
Areas We Serve