Text Size: A A A
Buyer Financing Estimate
Calculates an investors' closing costs in Virginia when using financing to purchase an investment property.
Buyer's Estimate of Closing Costs
This estimate is provided as a guide to closing costs in Fairfax Virginia. Your lender will provide the Good Faith Estimate.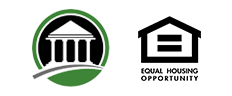 Notes:
Attorney Charges: Vary but most transactions with a title company have no charges unless legal advice is needed.
Title Insurance: Varies by type and by company, and is a complicated issue. The figure in this spread sheet is base on an estimate of previous transactions.
Disclaimer:
Every Real Estate transaction is different and the results vary from client to client. We do not take responsibility for errors present in this spread sheet, but we do take every effort to insure the figures are accurate. Please only use this spread sheet as a basic guide to costs only.