Alexandria Property Management
Let us manage your Alexandria rental property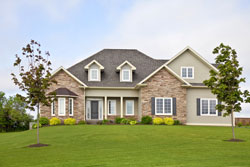 Our Alexandria Property Management company can handle all of your management needs. We focus on maintaining your property until you return or sell. It's our guiding principle and we employ many tools and services to help you achieve your goals. As your property manager we oversee the process of securing qualified tenants, managing your property and complete accounting for all income and expenses.
We offer several affordable plans for property management delivering three levels of service. Our A La Carte base level plan is designed for investors looking for some guidance and to have professional management resources at their disposal -but only when needed. Our Turn-Key program is our ultimate service plan which includes all of our services bundled into one affordable monthly fee. If you need something in-between we offer an affordable Flat Fee program which includes most of our services and discounts on leasing not available with the A La Carte plan.
Serving throughout Northern VA and DC
Own a Rental Property in Alexandria? Dos and Don'ts to Keep in Mind When Advertising for Tenants
If you own a rental property in Alexandria, it's important to create the right advertisement when showcasing your property. We've provided helpful lists of "Dos" and "Don'ts" when it comes to getting a tenant in Alexandria.
Dos
Talk about unique features of the space. These include skylights, fireplaces, outdoor areas, and any recent remodeling.
Include all necessary details. These include the location, monthly rent, security deposit, what date the property is available, how long the lease is, how big the space is, pet policy, etc.
Don'ts
Include discriminatory information. Fair housing laws prohibit you from discriminating against tenants. Look at the photos you use (if they include people), the language you use, and never describe your ideal tenant. This could get you in trouble.
Don't leave out big details. Like the fact that you'll be performing a background check or a credit check, the number of tenants allowed, what types of pets are allowed, etc.
If you're prefer not to have to advertise and do background checks on tenants for your Alexandria rental property, Circle PM's team can manage all aspects of this for you. Let's discuss today.
Alexandria Area Information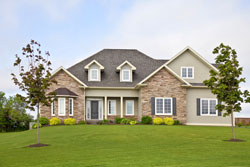 Like the rest of Northern Virginia, as well as central Maryland, modern Alexandria has been shaped by its proximity to the nation's capital. It is largely populated by professionals working in the federal civil service, the U.S. military, or for one of the many private companies which contract to provide services to the federal government. Old Town, in the eastern and southeastern areas of Alexandria and on the Potomac River, is the oldest section of the city, originally laid out in 1749, and is a historic district. Old Town is chiefly known for its historic town houses, art galleries, antique shops, and restaurants.
Alexandria has many recreational interests including park system with approximately 950 acres spread across 70 major parks and 30 recreation centers, of which Chinquapin is one of the largest.
Chinquapin offers facilities for swimming, tennis, racquetball, and other sports. The city also organizes several sports leagues throughout the year including volleyball, softball and basketball.
A portion of the Mount Vernon Trail, a popular bike and jogging path, runs through Old Town near the Potomac River on its way from the Mount Vernon Estate to Roosevelt Island in Washington, DC. There is also a largely unbroken line of parks stretching along the Alexandria waterfront from end to end. Source From Wikipedia