Text Size: A A A
Get A Quote
Reston Property Management
Let Us Manage Your Reston Rental Property
Our Reston Property Management company will handle all of your management needs and maintain your property until you return home or decide to sell. As your property manager, we also oversee the process of securing qualified tenants, arranging maintenance repairs, and providing you with a complete accounting for all income and expenses related to your home. Our goal is to protect your investment. We achieve this by utilizing our years of expertise and experience in the property management and real estate fields.
Questions to Ask When Selecting a Property Management Company
We offer two levels of property management services. Our most preferred and comprehensive option is the Turn-Key plan which includes all of the services most often required in the management of a residential property. This is our most highly selected plan for those owners living out of state, out of the country, or those living locally simply desiring as little involvement as possible in the management of their home. The other alternative is our Flat Fee plan which includes several of the same management services. The benefit of the Turn Key plan is that it provides unlimited work orders without a service fee, a discount on leasing and tenant procurement, and free monthly management during times of vacancy in between tenants.
Serving throughout Northern VA and DC
"Eric has managed our rental property off of South Lakes Dr. for over 2 years now, and he brings many years of experience to his services and unlike other companies I have dealt with in the past, they make the client their priority. Even if their services aren't what's best for a particular client, they're honest about it instead of trying to sell them on a service. Rare to find that in such a company these days."
—Frank, Reston, VA
Don't Make These Mistakes with your Rental Property's Pet Policy in Reston
It's not always easy to know what the proper protocol is surrounding pets when it comes to your rental property in Reston. Don't make these mistakes when advertising for tenants or collecting the security deposit!
Don't say service animals aren't allowed. You're legally required to accommodate service animals under the Fair Housing Act (FHA).
Don't neglect to collect a pet fee. This should be collected along with the security deposit to repair any damage the animals may cause during their stay.
Don't forget to specify types of animals. You may choose to allow only dogs, or only cats, or only small pets such as rabbits and birds. It's up to you, or you may allow all!
Whether or not you choose to allow animals as a landlord in Reston is up to you, just remember that service animals are always allowed!
---
Benefits of using Circle Property Management
Tenant Screening
Tenant Security Deposits
Collections
Monthly Reporting
Online Owner Portal
Property Inspections
Maintenance & Repairs
Regular Communication
Lease Preparation
Accounting
Tax Forms
Electronic Payments
Online Tenant Portal
Emergencies
Maintenance Specials
Rent Increases
---
What We Do As Your Reston Property Manager

We handle all your accounting as well as records for your property repairs. We supply your financial reporting documents with one easy report to simplify your tax filing. Our easy to use portal is always available to review your account 24/7.

As your manager we will work hard to preserve your maintenance dollars. We triage every incoming-call to validate the need for service and offer solutions to your tenants so they can make simple repairs on their own. With our soft-touch maintenance reminder program we improve property performance. We use licensed and insured contractors with long term contracts for best pricing.

We market your property through the MLS and all major web portals. (over 120 websites) We take calls; show your property to perspective tenants and accurately screen your tenants prior to the preparation of the Lease.

Tenant relations is one of our strengths, we use proprietary software to softly touch your tenants with maintenance reminders, important seasonal reminders as well as tips to keep your property in optimal condition. We also handle all the coordination for repairs and property showings.

As a licensed real estate broker you can be assured we will properly execute the Lease documents associated with you account. We comply with state and local regulations and perform all the necessary inspections and addendum's.

As you manager we will enforce the Lease, collect the rent and tackle any challenges to payments or maintenance of your property. In the unlikely event of an eviction, we process the eviction through the courts.
---
Services Provided by Circle Property Management
Condominium Management
Townhouse Management
Full Service Leasing & Tenant Placement
Light Commercial Management
Single Family Home Management
Quarterly Maintenance Specials
Tenant Screening with Background Checks
CAM Fee oversight & Management
---
Testimonials
---
Reston Area Information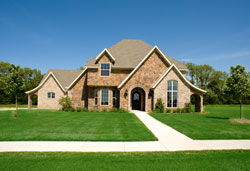 Reston was originally developed as a planned community by Robert E. Simon, and named for his initials. Reston includes picturesque communities such as Lake Anne village, and also has seen dramatic commercial and professional growth over the last 20 years, most noticeably with the Reston Town Center.

The careful planning that has accompanied this growth enables Reston to offer a diverse set of parks, wooded areas, wildflower meadows, two golf courses, nearly 20 public swimming pools, a popular bike path, four lakes, tennis courts, and extensive walking trails.

Also of note, Reston is one of just a handful of communities in the U.S. that has been designated a Backyard Wildlife Habitat community.
Source From Wikipedia
Areas We Serve