Springfield Property Management
Let us manage your Springfield rental property
Our Springfield Property Management company can handle all of your management needs. We focus on maintaining your property until you return or sell. It's our guiding principle and we employ many tools and services to help you achieve your goals. As your property manager we oversee the process of securing qualified tenants, managing your property and complete accounting for all income and expenses.
We offer several affordable plans for property management delivering three levels of service. Our A La Carte base level plan is designed for investors looking for some guidance and to have professional management resources at their disposal -but only when needed. Our Turn-Key program is our ultimate service plan which includes all of our services bundled into one affordable monthly fee. If you need something in-between we offer an affordable Flat Fee program which includes most of our services and discounts on leasing not available with the A La Carte plan.
Serving throughout Northern VA and DC
3 Tips to Find a Great Property Manager in Springfield
Are you looking for a property manager in Springfield? We've got your tips for finding the right company to meet your needs!
First impressions speak. If your candidate is late to your meeting, has an unkempt appearance, or isn't professional, you might consider looking elsewhere.
Get references. References from former employers, clients, or tenants are your best bet for finding out the true nature of your potential company. The references will speak for themselves!
Find out how they advertise. Ask them how they find potential tenants as well as their screening process—this will be important for finding your ideal tenants and avoiding frequent turnovers.
At Circle Property Management, we're proud to be considered your property management company in the DC Metro Area. Give us a call today!
Springfield Area Information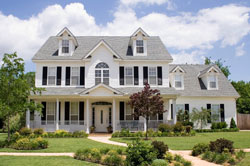 Springfield is a census-designated place (CDP) in Fairfax County, Virginia, United States. The Springfield CDP is recognized by the U.S. Census Bureau with a population of 30,484 as of the 2010 census. Homes and businesses in bordering CDPs including North Springfield, West Springfield, and Newington are usually given a "Springfield" mailing address. The population of the collective areas with Springfield addresses is estimated to exceed 100,000. The CDP is a part of Northern Virginia, the most populous region of the Washington Metropolitan Area. Source From Wikipedia