Text Size: A A A
Why Hire Circle Property Management?
We Use Technology to Improve Property Maintenance
We maximize technology by utilizing proprietary contact relationship software to reach out to your tenant reminding them of their responsibility to maintain your property. Our soft touch program reaches out to your tenant with informative and timely maintenance tips, like gutter cleaning, winter pipe preparation, air filter replacement, and up to 11 friendly emails per year. Our goal is to make it easy for our tenants to act on our reminders by including property specific information like air filter size and approved vendors for seasonal tasks like gutter and yard clean up. We know it works; we receive many replies thanking us for the reminder and useful information.
We Pass Our Savings On To You
As an independent, family owned and operated non-franchised property management firm we are not obligated to pay fees that increase our overhead like Franchise Fees, Marketing Fees, Management Fees to a Franchiser or third party vendor and so we pass these savings on to our customers.
No Cancellation Fees
No Transfer Fees
No Processing Fees
No Final Inspection Fees
No Release Fees
Just 30 Days Notice to Cancel
Property Evaluation
We are often asked to make property inspections to evaluate the condition of properties by Investors, Asset Managers, or family members who wish to have a baseline condition report of a property occupied by an aging family member. We are a FULL CIRCLE management company supporting our diverse clients' needs. Regardless of your requirements, we can help you. Please feel free to contact us for an evaluation or to request a FREE QUOTE.
Office Technology and Paperless Processes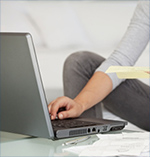 At Circle Property Management we take data management and business process engineering very serious. Our staff adheres to paperless office guidelines and we have specific protocols utilizing our commercial grade Konica Bizhub MFP to scan all documents to the owner portal for 24/7 online review of; financial statements, copies of invoices, lease documents, HOA/CONDO rules and related records. No matter where you are, you have access to your information!
Online Portal 24/7
Electronic Payment Systems
Proprietary Contact Management Software (100's of data points)
Proprietary Drip Email Campaigns (Auto Reminders)
Paperless Office Protocol
Managed Firewall
Accounting Platform
In-House Booklet Printing
Custom Printing Your Tenant Handbooks
Our Bizhub MFP is much more than a copier or scanner. We have installed a "saddle stitcher" which allows us to custom make booklets on demand as need for our clients. This offers us great flexibility to custom make Tenant Handbooks which are property specific, adding important information to help better maintain your property.
Property Data Property Maintenance Intelligence System (PMI)
We maintain 100 data points on your property including mechanical equipment, air filter size, parking, property access, utility companies, HOA/CONDO information, your approved vendors, community amenities, and much more. We use this property specific information as a tool to maintain your property and communicate with your tenants in an effective manner resulting in little to no communication issues. Managing communications depends on accurate and timely data!
Tenant "Soft Touch" Communications and Automation
One of the most effective tools to maintain your property is our drip email campaign. We send approximately 14 timely email reminders to your tenant reminding them to maintain your property. Most tenants appreciate a reminder to replace a filter or turn off water spigots when we approach winter avoiding broken pipes. In the spring we send out a reminder to replace the air filter in the furnace before switching to the cooling season which has dramatically reduced AC service calls.
A well-maintained property is part of an investment strategy grounded on asset management principles - an approach which pays dividends with higher rent, improved tenant relations, and better outcomes when it's time to sell. A well-maintained property not only rents faster but it also encourages the higher rent premium -delivering a greater return on your investment.
We also offer seasonal and quarterly maintenance specials to our enhance purchasing power. The key to good outcomes regarding the property's condition is maintaining the property in a way that prevents costly repairs!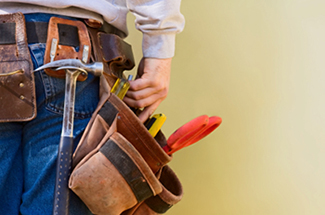 Lawn Maintenance
HVAC Filter & Maintenance
Caulking and Painting
Appliance Maintenance
Plumbing Maintenance
These are some of the items we help facilitate in-order to maintain good maintenance practices. We also recognize the importance of enforcing the Lease agreements regarding the tenant's responsibility to maintain the property.
We utilize CRM systems to send regular e-mails to the tenants reminding them of regular maintenance requirements. We also send a reminder to replace air filters, winterize exterior spigots, clean gutters and check all drains for debris.
There are critical periods during the year when properties are at risk. Winter and spring is our wettest period and when problems related to moisture and water intrusion. Good maintenance practices include gutter cleaning and making sure downspouts are clear of debris.
When you need service or maintenance you can count on us to value your maintenance dollars. Circle is a professional management company; we have approved and insured contractors, or we will use one of your trusted companies.
Property Eviction Services
Issuing eviction notices
Filing for evictions with court house (the filing fee is a cost of the property owner).
Appearing in Court representing the property owner
Filing for the tenant to vacate the property with the Sheriff department.
Identifying and scheduling the eviction labor to move the tenant out of the property (there is a fee to pay the labors which is a fee of the property owner). This is a requirement of the sheriff's department in order to move the tenant out of the property as quickly as possible. The Sheriff will not appear until the move out crew is on the property grounds. Coordinating with the collection agency to collect a portion of past due rents.
Accounting and Reporting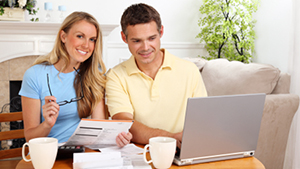 With our property management accounting system software and customer service portal, getting information you need is easier then ever. You have access 24/7!
We provide insured depository services for the accounting of security deposits held in escrow which comply with all local and state code.
We maintain accounting of all reserve accounts with detailed reporting of any service and maintenance including copies or repair invoices, easy to read monthly reports and a year-end statement to simplify your tax preparation.
Collection of rent with our tenant friendly "Easy Pay" ™ system speeds up the process of payments, reduces mail-related delays, and creates positive landlord/tenant relations. A happy tenant is a good tenant!
ACH deposits for landlord equity disbursements. Quicker than mail and saves you a trip to the bank every month.
Electronic invoicing as a friendly reminder to your tenants. (3 days before the rent is due an invoice is sent to your tenant via email and a copy can be sent to you as well.)
Automatic notifications alerting you of your deposits.
Advertising

MLS System
The most effective tool a Real Estate Broker can use to market your property in the local area is the MLS system. In the Northern Virginia area we have over 12,000 Realtors working collaboratively to place potential tenants in a property. As a member of the local Board of Realtors and the National Association in combination with Regional MLS system your property will be syndicated to over 100+ websites.

Interior Photos
Interior and exterior photographs are taken to present your property in the most effective way and to market it to the maximum potential.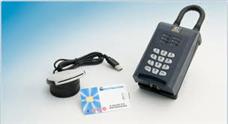 Secure SentriLock Lock Boxes
Sentrilock ImageWe utilize NVAR (Northern Va Board of Realtors) approved lock boxes providing secure access for Realtors. The SentriLock system lock box uses a secure access key and pin code virtually eliminating risk. We receive notification of all Agents who enter your home and this provides us the means to follow up and obtain feedback.
360 Photo Tours
Each one of our rentals will have a 360 photo tour syndicated through our local MLS system and partners.
Website Syndication
We syndicate your property to 100 plus websites which are available 24 hours a day. Many partner sites provide lead generation and contact management to make our efforts as effective as possible.
Example of Crisis Management for Wind Damage
Proactive Tenant Communications _ Damage Mitigation
Comparison