Falls Church Property Management
Let us manage your Falls Church rental property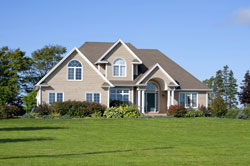 Our Falls Church Property Management company can handle all of your management needs. We focus on maintaining your property until you return or sell. It's our guiding principle and we employ many tools and services to help you achieve your goals. As your property manager we oversee the process of securing qualified tenants, managing your property and complete accounting for all income and expenses.
We offer several affordable plans for property management delivering three levels of service. Our A La Carte base level plan is designed for investors looking for some guidance and to have professional management resources at their disposal -but only when needed. Our Turn-Key program is our ultimate service plan which includes all of our services bundled into one affordable monthly fee. If you need something in-between we offer an affordable Flat Fee program which includes most of our services and discounts on leasing not available with the A La Carte plan.
Serving throughout Northern VA and DC
Looking to Hire a Property Manager in Falls Church? Here's What to Look for
Property managers can handle the hassle of your investment property while you enjoy the benefits. Here are a few things to look for when it comes to hiring a property manager in Falls Church.
Ensure the professionals you're considering are licensed. You want people who are experienced enough to manage your property and have the education and resources to do so.
Ask the property management company how often they'll inspect both the interior and exterior of the property. You can also ask what exactly they'll look for during this process.
Inquire how often they need to evict tenants. If they reveal a high rate of eviction, this should be a red flag that the company isn't doing their job when it comes to properly screening tenants.
Ask how maintenance and repairs are handled. Whether they ask for a set amount up front to handle maintenance or charge as they go, you should know what to expect.
Knowing what to look for will help make your search easier. Circle Property Management is happy to be considered for your property management company in Falls Church!
Falls Church Area Information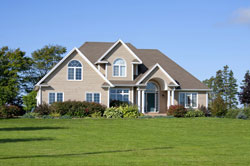 Like the rest of Northern Virginia, as well as central Maryland, modern Falls Church has been shaped by its proximity to the nation's capital. It is largely populated by professionals working in the federal civil service, the U.S. military, or for one of the many private companies which contract to provide services to the federal government. Old Town, in the eastern and southeastern areas of Falls Church and on the Potomac River, is the oldest section of the city, originally laid out in 1749, and is a historic district. Old Town is chiefly known for its historic town houses, art galleries, antique shops, and restaurants.
Falls Church has many recreational interests including park system with approximately 950 acres spread across 70 major parks and 30 recreation centers, of which Chinquapin is one of the largest.
Chinquapin offers facilities for swimming, tennis, racquetball, and other sports. The city also organizes several sports leagues throughout the year including volleyball, softball and basketball.
A portion of the Mount Vernon Trail, a popular bike and jogging path, runs through Old Town near the Potomac River on its way from the Mount Vernon Estate to Roosevelt Island in Washington, DC. There is also a largely unbroken line of parks stretching along the Falls Church waterfront from end to end.Source From Wikipedia