Alexandria City Property Management
Let us manage your Alexandria City rental property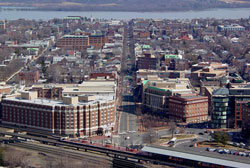 Our Alexandria City Property Management company can handle all of your management needs. We focus on maintaining your property until you return or sell. It's our guiding principle and we employ many tools and services to help you achieve your goals. As your property manager we oversee the process of securing qualified tenants, managing your property and complete accounting for all income and expenses.
We offer several affordable plans for property management delivering three levels of service. Our A La Carte base level plan is designed for investors looking for some guidance and to have professional management resources at their disposal -but only when needed. Our Turn-Key program is our ultimate service plan which includes all of our services bundled into one affordable monthly fee. If you need something in-between we offer an affordable Flat Fee program which includes most of our services and discounts on leasing not available with the A La Carte plan.
Serving throughout Northern VA and DC
How to Be a Successful Property Manager in Alexandria City
If you own an investment property in Alexandria City, you know how challenging being a landlord can be. When managing your property in Alexandria City, here are a few pointers to consider when starting on the path to success:
Know your property and the area. This will help you provide clients with more information about the area, but it'll also help you identify and address any maintenance issues with the residence faster.
Be reliable. Be a dependable landlord. Give clients a reliable way to contact you. Often your cell number doesn't need to be given out, but an office phone number and email address are a must.
Practice good marketing. Know how to interest clients, such as taking good photos of the home and listing attributes of the property. This will help you market to potential tenants and show the best of your property.
Circle Property Management has been helping clients in Alexandria City manage their property since 2008. Our professionals can help you better manage your investment!
Alexandria City Area Information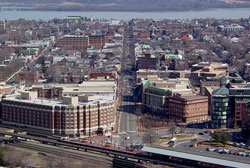 Alexandria, founded in 1749, has a fascinating history, and many of its historic buildings are still preserved today. During its long history, Alexandria was a tobacco trading post, one of the ten busiest ports in America, a part of the District of Columbia, home to both the largest slave-trading firm in the country and a large free-black community, a Civil War supply center for Union troops, and a street-car suburb for Federal workers. Alexandria was also the hometown of George Washington, Robert E. Lee, Jim Morrison and Mama Cass.
Historic Alexandria provides a list of resources for Conducting Research on your property, genealogy, or local history. The Alexandria Library, Local History/Special Collections.division is the best place to start your research. For certain records, the knowledgeable research librarians may refer you to the Archives and Records Center, the Clerk of the Circuit Court, the Library of Congress, the National Archives, or to one of the Historic Alexandria Museums. Source From Wikipedia