Great Falls Property Management
Let us manage your Great Falls rental property
Our Great Falls Property Management company can handle all of your management needs. We focus on maintaining your property until you return or sell. It's our guiding principle and we employ many tools and services to help you achieve your goals. As your property manager we oversee the process of securing qualified tenants, managing your property and complete accounting for all income and expenses.
We offer several affordable plans for property management delivering three levels of service. Our A La Carte base level plan is designed for investors looking for some guidance and to have professional management resources at their disposal -but only when needed. Our Turn-Key program is our ultimate service plan which includes all of our services bundled into one affordable monthly fee. If you need something in-between we offer an affordable Flat Fee program which includes most of our services and discounts on leasing not available with the A La Carte plan.
Serving throughout Northern VA and DC
How to Handle Security Deposits as a Landlord in Great Falls
When you collect a security deposit from your tenants, it's important to know how to manage this money until it's time to return it to your tenants.
Keep it in a separate account. It'll be too easy to lose track of the money if you deposit it in your own account.
Know your limits. It's illegal to require any more than two months' rent for a security deposit in Virginia.
Know when to use it. You can use this money for unpaid rent, late fees, or excess damage. Keep documentation of everything you need to use the money for. You may not need to use it at all.
Return it safely. Provided your tenants leave on good terms and everything is in order, you're required by law to return the security deposit within 45 days of your tenants moving out in Virginia.
As a property management company serving Great Falls, we know the importance of properly managing your tenants' security deposits!
Great Falls Area Information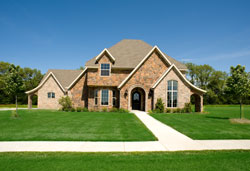 Great Falls is a census-designated place (CDP) in Fairfax County, Virginia, United States. The population as of the 2010 census was 15,427, an increase of 80.5% from the 2000 census.
CNNMoney ranked Great Falls first in the nation on its list of "top earning towns" in 2011. Source From Wikipedia