Text Size: A A A
Owner Resources
Information you need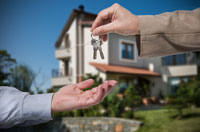 Property Management is more than a service. It is peace of mind. It is knowing that someone else is protecting your investment. We offer a wide range of property management services to fit your needs as a landlord or home owner. We tailor our services to ensure that you have the highest level of service for your home.
Circle Property Management communicates with you throughout the tenure of service to you and your property. Our TEAM provides the best property management services available and utilizes all technological tools available.
Contractors and Vendors
Property Insurance
Taxes And Investment Properties
Resources & Tools
Inquire About Our Services
703-349-0744
Frequently Asked Questions
How long will it take to rent my property?
There is no guaranteed time frame to rent a property however, we make every effort to ensure a quick turnaround. We market and advertise our properties via the internet on rental specific websites. Pricing and condition of the property are vital to securing your next tenant in a timely manner. We will assist you with marketability tips and suggestions.
What if my tenant doesn't pay their rent?
Rent is due on the first day of the month, but we do extend a 5 day grace period. While most of our tenants pay their rent on time, there is occasionally a late-paying tenant. Late fees will be assessed on the fifth day of the month. If payment is still not received we serve a notice to the tenant. Once the notice expires and no payment has been received we can begin an eviction proceeding. Full evictions are very rare and can usually be avoided or eliminated through proper communication with the tenant.
Areas We Serve