Loudoun County Property Management
Let us manage your Loudoun County rental property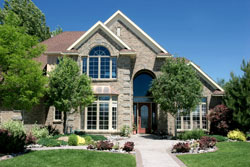 Our Loudoun County Property Management company can handle all of your management needs. We focus on maintaining your property until you return or sell. It's our guiding principle and we employ many tools and services to help you achieve your goals. As your property manager we oversee the process of securing qualified tenants, managing your property and complete accounting for all income and expenses.
We offer several affordable plans for property management delivering three levels of service. Our A La Carte base level plan is designed for investors looking for some guidance and to have professional management resources at their disposal -but only when needed. Our Turn-Key program is our ultimate service plan which includes all of our services bundled into one affordable monthly fee. If you need something in-between we offer an affordable Flat Fee program which includes most of our services and discounts on leasing not available with the A La Carte plan.
Serving throughout Northern VA and DC
How to Be a Better Property Manager in Loudon County
Being a property manager isn't easy. Here are some of our tips for being better at your job every day!
Know that things don't go as planned. Your career as a landlord will have unexpected mishaps. It helps to have a positive attitude and anticipate that problems will happen. It's how you deal with them that matters!
Get better at communication. Being a property manager requires you to treat people well, communicate clearly, and handle situations with professionalism. It always helps to be better at communicating with your tenants, this way they know exactly what to expect from you.
Take advantage of technology. Technology often offers less time-consuming ways to handle daily tasks, especially tacking mileage, communicating with clients, and even collecting rent.
Are you a property manager in Loudon County? Consider having Circle Property Management handle your daily tasks so you won't have to!
Loudoun County Area Information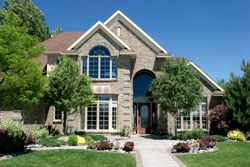 Loudoun County was established in 1757 from Fairfax County. The county is named for John Campbell, Fourth Earl of Loudoun and Governor General of Virginia from 1756–59. Western settlement began in the 1720s and 1730s with Quakers, Scots-Irish, Germans and others moving south from Pennsylvania and Maryland and by English and African slaves moving upriver from Tidewater.
By the time of the American Revolution, it was the most populous county in Virginia. During the War of 1812, important Federal documents and government archives were evacuated from Washington and stored at Leesburg for safe keeping. Local tradition holds that these documents were stored at Rokeby House and thus that Leesburg was briefly the capital of the United States.
Early in the American Civil War, the Battle of Balls Bluff took place near Leesburg on October 21, 1861. Future jurist Oliver Wendell Holmes, Jr. was critically wounded in that battle along the Potomac River. During the Gettysburg Campaign in June 1863, Confederate Major General J.E.B. Stuart and Union cavalry clashed in the battles of Aldie, Middleburg, and Upperville. Confederate partisan John S. Mosby based his operations in Loudoun and adjoining Fauquier County. Source From Wikipedia