Fairfax Property Management
Let us manage your Fairfax rental property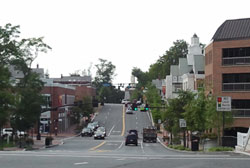 Our Fairfax Property Management company can handle all of your management needs. We focus on maintaining your property until you return or sell. It's our guiding principle and we employ many tools and services to help you achieve your goals. As your property manager we oversee the process of securing qualified tenants, managing your property and complete accounting for all income and expenses.
We offer several affordable plans for property management delivering three levels of service. Our A La Carte base level plan is designed for investors looking for some guidance and to have professional management resources at their disposal -but only when needed. Our Turn-Key program is our ultimate service plan which includes all of our services bundled into one affordable monthly fee. If you need something in-between we offer an affordable Flat Fee program which includes most of our services and discounts on leasing not available with the A La Carte plan.
Serving throughout Northern VA and DC
Questions You Can't Ask as a Landlord in Fairfax
When interviewing a potential tenant, there are certain things you can and can't ask as a landlord in Fairfax. The following are questions you should never ask.
Questions about their race. These questions include what their race is, whether they are Indian or Afghani, or where their parents were born. No questions about race are acceptable.
Questions about their religion. There's no need to talk about your religion or insinuate theirs.
Questions about their gender. What their gender is, their looks, and sexual harassment are all illegal.
Don't ask whether they've been arrested. It's not a good idea to ask if they've been arrested, although you can ask if they've been convicted of a crime and a background check will reveal this as well.
During your interview, focus on the facts—their income, background check, and references. These other questions are not only unnecessary, but illegal to ask your future tenants.
Fairfax Area Information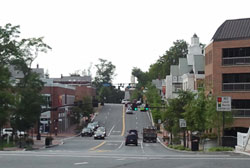 Since its settlement in the 1700s, the City of Fairfax has been at the heart of Northern Virginia's government and commercial activities.
The City of Fairfax's rich heritage follows the development of the nation - from a rural crossroads to a prosperous cosmopolitan area.
The City of Fairfax is an independent city in the Commonwealth of Virginia. Located just 20 minutes from Washington, D.C., the city's attractive blend of commercial, office, retail, and residential properties combines the charm of a small town with the opportunities of a thriving urban area. Home to more than 20,000 residents and 29,000 business and government employees, the City of Fairfax offers an extensive variety of office space, from townhouse and large-scale office buildings along the commercial corridors, to stately renovated houses in the city's Historic District, included in the National Register of Historic Places. The city is home to large companies and small service firms, lawyers and other professionals, thriving retail stores and national trade associations. Source From Wikipedia