Arlington Property Management
Let us manage your Arlington rental property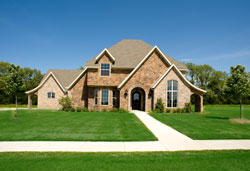 Our Arlington Property Management company can handle all of your management needs. We focus on maintaining your property until you return or sell. It's our guiding principle and we employ many tools and services to help you achieve your goals. As your property manager we oversee the process of securing qualified tenants, managing your property and complete accounting for all income and expenses.
We offer several affordable plans for property management delivering three levels of service. Our A La Carte base level plan is designed for investors looking for some guidance and to have professional management resources at their disposal -but only when needed. Our Turn-Key program is our ultimate service plan which includes all of our services bundled into one affordable monthly fee. If you need something in-between we offer an affordable Flat Fee program which includes most of our services and discounts on leasing not available with the A La Carte plan.
Serving throughout Northern VA and DC
Are You a Landlord in Arlington? Tips to Keep in Mind When Doing Background Checks on Potential Tenants
Doing background checks can be a tedious part of being a landlord in Arlington, but it's crucial to getting the right tenants and avoiding high turnover rates.
We've provided some helpful tips to keep in mind when you're screening tenants.
Contact their previous landlord. This phone call or email will be well worth it. Ask about their experience with the tenant in regards to how well they respected the property as well as their rent payments.
Notice red flags. These include recent or previous evictions, an extensive criminal record, or a poor credit report with a history of not paying bills. This information should be included in the background check and will give you a better picture of the tenant.
Ask questions. If you're unclear about something or want to get more information, don't be afraid to ask the tenant or the references they provide about their habits.
Did you know that as part of our services, Circle Property Management handles background checks for you? Contact us for more information!
Arlington Area Information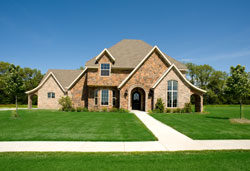 The area that now constitutes Arlington County was originally part of Fairfax County in the Colony of Virginia. Land grants from the British monarch were awarded to prominent Englishmen in exchange for political favors and efforts at development. One of the grantees was Thomas Fairfax, 6th Lord Fairfax of Cameron whose lends his name to both Fairfax County and the City of Fairfax. The name Arlington comes from Henry Bennet, 1st Earl of Arlington whose name had been applied to a plantation along the Potomac River. George Washington Parke Custis, grandson of First Lady Martha Washington, acquired this land in 1802. The estate was eventually passed down to Mary Anna Custis Lee, wife of General Robert E. Lee. The property later became Arlington National Cemetery during the American Civil War, and now lends its name to present-day Arlington County.
The area that now contains Arlington County was ceded to the new United States federal government by the Commonwealth of Virginia. With the passage of the Residence Act in 1790, Congress approved a new permanent capital to be located on the Potomac River, the exact area to be selected by President George Washington. The Residence Act originally only allowed the President to select a location within Maryland as far east as what is now the Anacostia River. However, President Washington shifted the federal territory's borders to the southeast in order to include the pre-existing city of Alexandria at the District's southern tip. In 1791, Congress amended the Residence Act to approve the new site, including the territory ceded by Virginia. However, this amendment to the Residence Act specifically prohibited the "erection of the public buildings otherwise than on the Maryland side of the River Potomac." As permitted by the U.S. Constitution, the initial shape of the federal district was a square, measuring 10 miles on each side, totaling 100 square miles. During 1791–92, Andrew Ellicott and several assistants placed boundary stones at every mile point. Fourteen of these markers were in Virginia and many of the stones are still standing.
When Congress arrived in the new capital, they passed the Organic Act of 1801 to officially organize the District of Columbia and placed the entire federal territory, including the cities of Washington, Georgetown, and Alexandria, under the exclusive control of Congress. Further, the unincorporated territory within the District was organized into two counties: the County of Washington to the east of the Potomac and the County of Alexandria to the west. It included all of the present Arlington County, plus part of what is now the independent city of Alexandria, Virginia. This Act formally established the borders of the area that would eventually become Arlington but the citizens located in the District were no longer considered residents of Maryland or Virginia, thus ending their representation in Congress. Source From Wikipedia