Prince William County Property Management
Let us manage your Prince William County rental property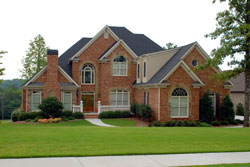 Our Prince William County Property Management company can handle all of your management needs. We focus on maintaining your property until you return or sell. It's our guiding principle and we employ many tools and services to help you achieve your goals. As your property manager we oversee the process of securing qualified tenants, managing your property and complete accounting for all income and expenses.
We offer several affordable plans for property management delivering three levels of service. Our A La Carte base level plan is designed for investors looking for some guidance and to have professional management resources at their disposal -but only when needed. Our Turn-Key program is our ultimate service plan which includes all of our services bundled into one affordable monthly fee. If you need something in-between we offer an affordable Flat Fee program which includes most of our services and discounts on leasing not available with the A La Carte plan.
Serving throughout Northern VA and DC
Dos and Don'ts of Managing Security Deposits in Prince William County
Every landlord has questions when managing their tenants' security deposit. Here are a few dos and don'ts when handling your tenants' money.
Dos
Keep records of the deposit. Virginia law requires that landlords itemize deductions from the security deposit and that this information be available to the tenants.
Return the money within 45 days of the tenants' move-out date unless there's excessive damage or unpaid rent or utility bills they were responsible for.
Don'ts
Ignore Virginia laws about tenant security deposits. This could result in the tenants being entitled to their deposit as well as any interest accrued or legal damages.
Charge too much. Virginia prohibits any more than 2 months' rent for the amount of the security deposit.
Follow the law, respect your tenants, and know what you can and can't use the money for. At Circle Property Management, we help you take the best care of your investment property with experienced professionals!
Prince William County Area Information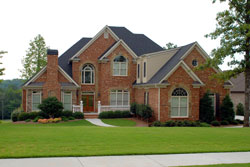 At the time of European encounter, the inhabitants of the area that became Prince William County were an Algonquian-speaking sub-group of the Powhatan tribal confederation called the Doeg. When John Smith and other English explorers ventured to the upper Potomac River beginning in 1608, they recorded the name of a village they inhabited as Pemacocack (meaning "plenty of fish"), which sat on the west bank of the Potomac River about 30 miles south of the City of Alexandria. The Doeg maintained several villages in this area into the 1650s, when colonists began to patent the land.
Prince William County was created by an act of the General Assembly of the colony of Virginia in 1731, largely from the western section of Stafford County as well as a section of King George County. The area encompassed by the Act creating Prince William County originally included all of what later became Arlington County, the City of Alexandria, Fairfax County, the City of Fairfax, the City of Falls Church, Fauquier County, Loudoun County, the City of Manassas, and the City of Manassas Park (and the various incorporated towns therein). The County was named for Prince William, Duke of Cumberland, the third son of King George II.
The County was a rural community for years and the population was centered in two areas, one at Manassas (home to a major railroad junction), the other near Occoquan and Woodbridge along the Potomac River. Beginning in the late 1930s, a larger suburban population grew up near the existing population centers, particularly in Manassas. Beginning in the late 1960s, the County and its population expanded dramatically to the point where, by the end of the 20th century, it was the third most populous local jurisdiction in Virginia. Much of this growth has taken place in the last twenty years. Recently the county has been enhanced by the opening of the Marine Corps Heritage Museum and the Hylton Performing Arts Center. It is to be the site of the coming American Wartime Museum. During the 150th commemoration of the Sesquicentennial of the Civil War, the famous First and Second Battles of Manassas will be re-enacted. Source From Wikipedia