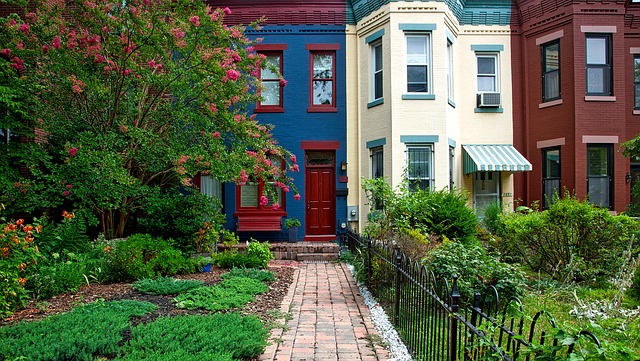 The summer is a busy time for just about everyone—people are finally taking that vacation time, the kids are out of school, and the weather is beautiful. When enjoying your summer, it's important to ensure your rental property is taken care of before you go on vacation mode.

It feels easy just to let your tenants know you'll be out of town and leave, but the truth is that summer can be a trying time for managing an income property. Whether you're going out of town or your tenants are, we've compiled a list of all the items you'll need to address before your summer officially starts to help you enjoy your time off and keep your rental property under control.

1. Maintaining the Air Conditioning

With the first cooling season of spring almost over, one of the main issues our property managers see is frozen AC coils. After sitting for a couple of seasons, the AC will need to be maintained before it begins its essential job of keeping the unit cool during the summer.

Our property managers at Circle Property Management send a reminder to tenants to replace the AC filter, which can help reduce the chances that frozen coils will happen and disrupt the system. During the summer, we commonly see condensation lines getting clogged, which can create water leaks in the home.[Eric Guggenheimer]

When you take care of your AC lines or enlist our expert property managers to take care of things while you're gone, we can help walk tenants through a problem or conduct on-site visits. Don't worry about a busted AC system while you're away—get this addressed now so your tenants remain cool and happy all summer long.
[Eric Guggenheimer] There are several steps you can take to avoid contaminated condensation lines and there are several new appliances to monitor the mildew build up and automatically blow out the bad water. Pm's recommend tenants pour a little bleach in the clean out tube.

2. Preparing for Severe Storms

In recent years, we've seen rainier seasons and windier storms in the DC area. These severe storms can cause significant damage to your income property, especially if either you or your tenants are away when a storm happens.

If your tenants are gone on vacation for an extended amount of time, you'll need to ensure the house is managed while they're gone. As a landlord, you'll need to notify your property manager that the tenants are away and to look after the house, especially in the event that a storm happens and tenants aren't around to notify your property manager that there's an issue.

Other precautions can be taken when tenants go out of town. For instance, turning off the AC system is generally not recommended, and preparing for storms, such as putting outside furniture away and securing items that can blow away, is essential.

Circle Property Management ensures that your income property is looked after, especially in the event of severe weather and when tenants are on vacation.

3. Coordinating HOA Requirements

For tenants that live in communities, it's often necessary to coordinate with the Homeowner's Association to get things such as pool passes, tennis court passes, and more. The HOA often requires a signature from the property owner to authorize tenants to use these specific areas.

When things get hectic and you don't have time to ensure your tenants are going to have access to things you haven't even thought of, Circle Property Management can step in. Our experienced property managers handle all aspects of coordination with HOAs throughout the DC metro area.

We understand you have enough to handle as it is. During the summer, you can ensure your tenants have access to everything they need through the HOA with an authorized property manager.

4. Managing Work Orders
Often, HOAs conduct their home inspections in August. What this means for landlords is that many work orders happen during this time. These may include repairing chipped or cracked paint, replacing faulty appliances, fixing water leaks, dealing with pests, and addressing AC maintenance.

When you're away or busy doing other things, you may not be able to manage all the work orders that come your way in the middle of August while you're still on the family vacation. Having a trusted property manager to carry out these tasks and efficiently manage work orders can help your income property stay on track and minimize your stress.

Although you may not be able to anticipate every single work order for your income property this summer, you can avoid issues and have an experienced property manager handle things until you return.

Conclusion

When you need a property manager to help avoid stressing over your rental property this summer, consider a property manager who can handle all of your needs. Circle Property Management helps keep your tenants happy while your summer is in full swing and you're enjoying the beautiful weather, taking a vacation, and enjoying time with your family. Let us help you address these concerns now before summer is officially here!