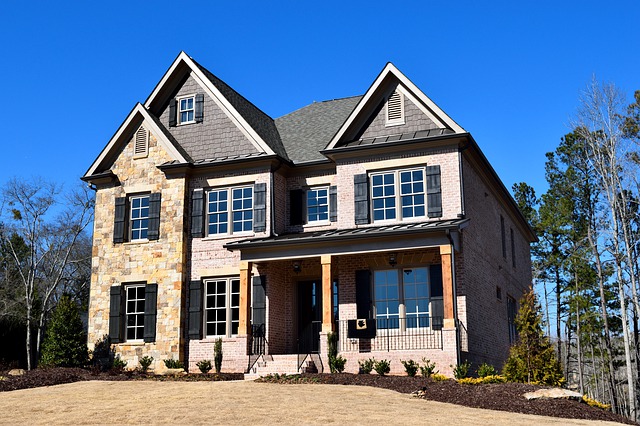 Whether this is your first investment property or your fifth, getting an investment property ready to rent can be stressful. There are many things to consider, and preparing the property for your next tenants isn't a task to be taken lightly.
Of course, there are simpler tasks such as changing light bulbs and air filters, but what about finding the right tenants, inspecting the property for health and safety hazards, and detailing items in your lease?
Conducting Lock Changes
Your first step, whether you've just acquired a new property or your last tenants just moved out, is to change the locks. You've no idea who has a set of keys to your current place, so be sure to be timely and diligent about conducting all necessary lock changes.
This includes all exterior doors in addition to any locks the tenants may have had to a gate or shed on the property. Don't forget about garage door codes or security alarm codes the tenants may have known about.
Changing the locks will not only protect your property from people who may have a key, but it'll also enable you to better keep track of all copies of new keys with your incoming tenants.

Professional Cleaning and Repairs
After changing the locks, it's time to clean and repair both the interior of your investment home and the exterior.
You can begin by conducting any necessary repairs. These include on appliances, heating and AC systems, any holes in the wall, broken structural elements, roof damage, and more. When determining what needs to be fixed, a professional property manager can conduct a thorough inspection to outline what needs to be done and even carry out the repairs if you'd like.
During this inspection, all utilities can be tested to determine if they're operating properly. This is a must regardless of whether you or the tenant will be paying for the utilities as part of the rental agreement.
A professional, thorough cleaning is also essential. This includes of the house as well as the yard or exterior of the home. Getting the carpets cleaned, windows, and siding or exterior of the home can make all the difference when potential renters come to view the property.
Health and Safety Issues
Any health or safety issues on the property should absolutely be addressed. How can you know if an issue is potentially hazardous, such as whether or not the home contains lead-based paint, mold, or asbestos?
This is where a professional property manager can be greatly beneficial. During their inspection, they can detail what needs to be done and whether or not elements of the home are hazardous or even illegal in a rental property. Being familiar with all the rental laws of your state and jurisdiction can be a lot to keep up with.
A property manager who's established in your area can determine how ready your property is to rent, especially when it comes to potential health and safety hazards. The company can help you address all issues in a timely, legal manner.
Have the Lease Ready
Once your property has been determined to be in working order, you should have the lease ready for your tenant before you even begin screening tenants. This is so you're not unprepared when the perfect tenants come along for your place.
The lease should detail just about everything about the property, including who will pay for what, who is responsible for lawn maintenance, when and under what circumstances inspections will occur, and how long the lease is valid.
If you're unfamiliar with preparing a lease that's legally enforceable in your state, this is where a local property manager can help. Property managers can even screen tenants for you so that you don't have to worry about doing all the work of ensuring you have a good tenant.
You should also have a move-in checklist ready for the tenant along with the lease. This checklist will describe the condition of the property and each room of the home so that you both are protected once the lease is up. This is an essential document for you to compare the current state of the property to the state at move-in. Your tenant should sign and date the checklist.
Consider Your Management
It's important to determine how you're going to manage this rental—are you going to do it yourself or have property manager handle it for you?
Considering the responsibilities that come with managing a property can help you better make a decision. Screening tenants can and should include a credit check. Be aware of tenant rights as well as the laws of your state when choosing tenants. As a landlord, you'll also be responsible for taking care of repairs, collecting rent, and handling evictions.
Determining the market value of your rental property is also an essential part of renting out your space. Finding similar rental properties in the area as well as what they're going for can help you come up with a fair market price. A good property manager will know how to do this as well as how to market your home to attract the best tenants.
When it comes to renting out your investment property and determining if it's ready to rent, a property management company can help make handling your investment easier. From conducting inspections, carrying out repairs, screening tenants, and assisting with the lease, a property manager can be well worth the price so you can enjoy the benefits of your investment property for years to come!