The rental market has seen a shift to lower supply but we have seen evidence of the over-supply effecting Rents in 2015 based on the average rent chart below.
Because the supply was high in the first half of 2015 we saw a much more competitive rental market resulting in lower average rents for November.
As the inventory declines we should start to see some improvement in the average rent. In the chart below you can see in yellow the decline in inventory more in-line with 2014. We did see a spike in activity in November which in part is due to the decline in sales. (next chart)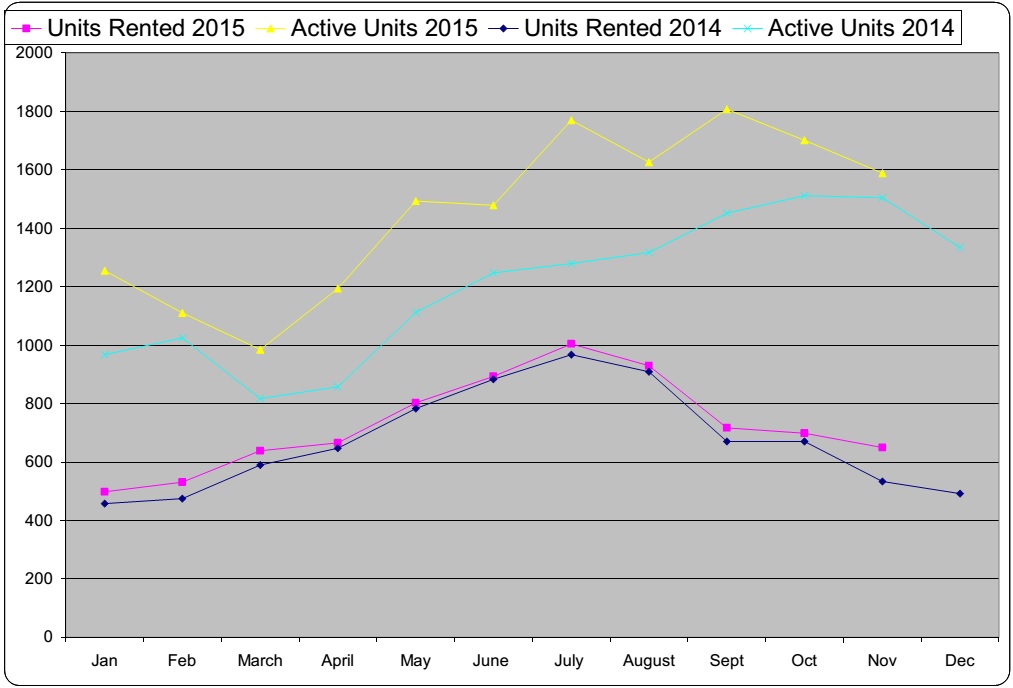 In the chart below you can see the decline in sales between October and November and an increase in units rented in November. We are not sure how the sales have affected the rental market but simply extrapolate the data. In conversations with Realtors we hear the market for sales have dramatically decreased.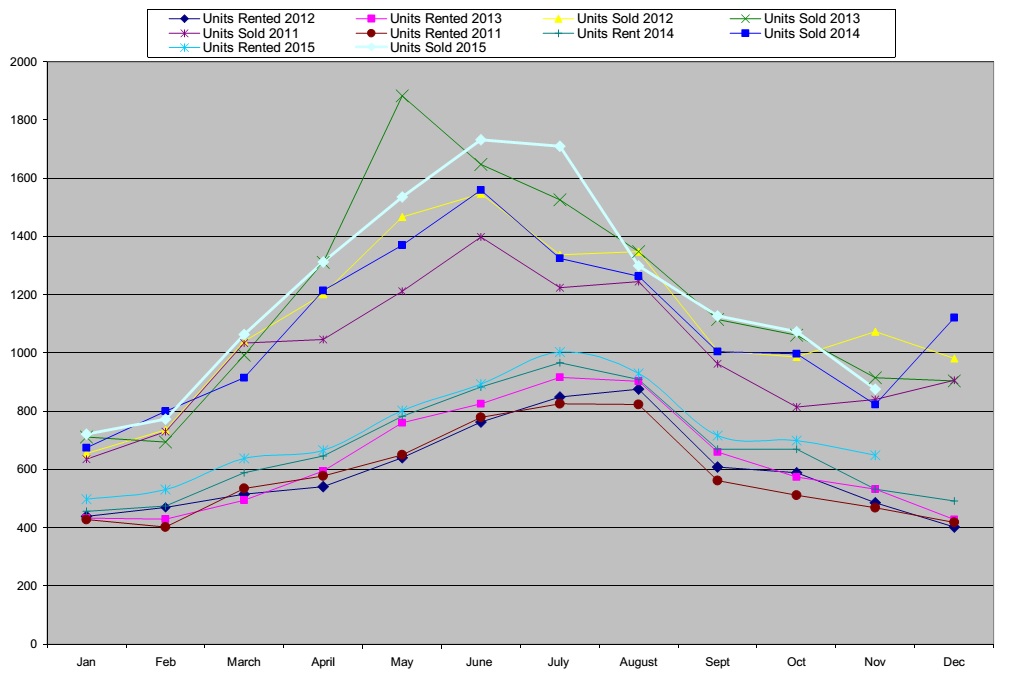 In conclusion we feel 2016 will be a stable rental market and we suspect sales will decline as interest rates start to rise.
This report is prepared monthly with data collected from MRIS. Circle Property Management is a Licensed Broker and a member of NVAR, a licensed user of the MLS service provided by MRIS. We make every effort to collect the data but provide no guarantee of the statistical data in our charts.
Prepared by: Eric Guggenheimer