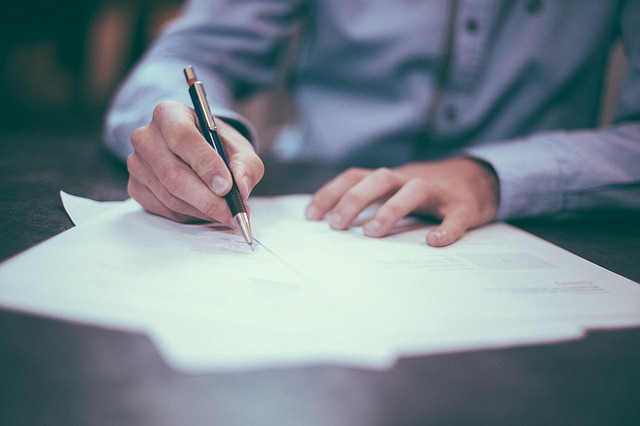 When you've decided to invest in an income property or to rent out your own property, there are certain documents and procedures that are vital to protecting both you and your property while tenants are there.

Renting your property can be a great financial investment—but taking the right steps to ensure that your agreement is enforceable in your state is essential. What documents do you need and what procedures should you conduct before renting out your income property?

Rental Application

No matter how well you think you know your potential tenants, always have them complete a rental application and keep it on file.

A rental application should be valid for your state and include the names of the tenants, their contact information, previous addresses, their current employer, emergency contacts, any necessary release of information, and their signatures.

This information will help you better screen tenants to avoid vacancies and keep your rental unit occupied with the right people.

The Background Check

It's a good idea to run a background check on your potential tenants. A background check is important because it will detail if the tenant has been evicted in the past as well as their criminal history and credit history.

When you require your potential tenant to include their social security number on the rental application, then you can run this check for a fee. Checking their background as well as their credit can give you solid insight into the tenant's potential for renting your property.

Verify Employment

You'll want to verify employment of your tenant to be sure they have a job and that their income is relatively on target. For instance, the rent should never be more than 30% of your potential tenant's combined income.

If your tenant is applying for a rental unit that's $1,200 a month and your tenant only makes $2,000 a month, then this tenant should be passed on as they likely won't be able to keep up with the monthly rental payments.

The Lease

If you've chosen your tenant, you must get the lease signed before they move in. The lease is a must-have document that protects you and the tenant during your agreement. It details who is responsible for what, monetary obligations of each party, and under what terms maintenance and inspections are conducted.

Without the lease, your rental agreement is essentially unenforceable and you won't be able to uphold this agreement in a court of law. The lease should also include contact information for both parties and establish terms for communication.

First Month's Rent

Before your tenants move in, you should collect the first month's rent as well as the security deposit as specified in the lease agreement. This solidifies your tenant's occupancy and allows them to establish terms to move in under your direction.

Don't ever let a tenant move in without collecting these important payments. The rent as well as the security deposit amounts and on what dates they are due should be specified in the lease.

Move-In Checklist

Before your tenant moves in, meet them at the unit to go over a move-in checklist. This checklist should include any and all items in the unit (photos are helpful here) and note any existing damage on the items.

This document helps protect you and your tenants in the event that they try to claim that the damage was there when they moved in. It's a good idea to conduct the move-in checklist in the presence of the tenants and have both parties sign this document and keep on file along with any photos you may have.

Considering Renting Out Your Property?

If you're considering renting out your property in the DC Metro area, Circle Property Management can handle all these tasks for you. Our experience screening tenants as well as getting rental units prepared for occupancy helps streamline the move-in process and allows you to start receiving income faster than if you were conducting this process yourself!